My
Title
"Rooney" Lab Mix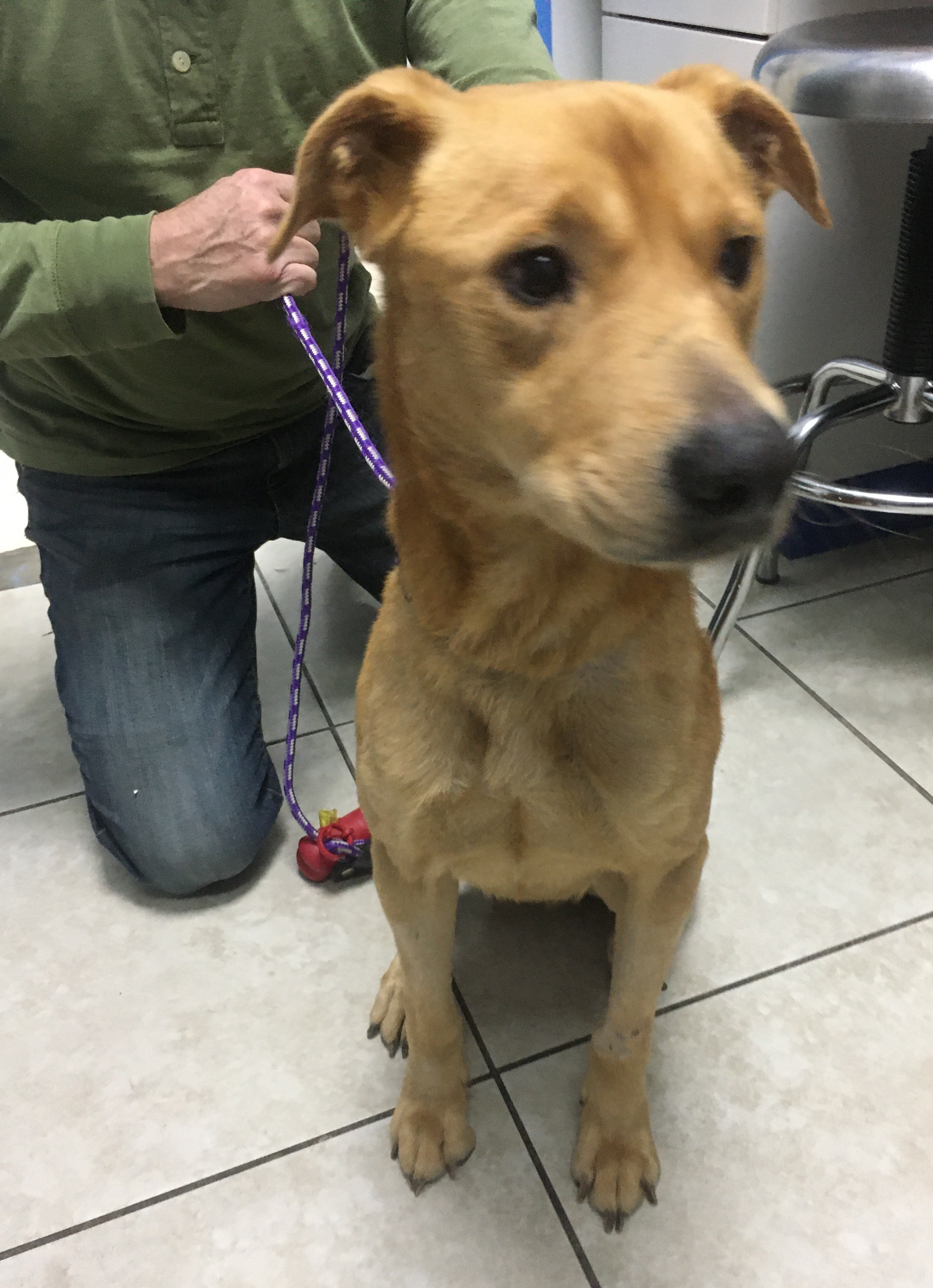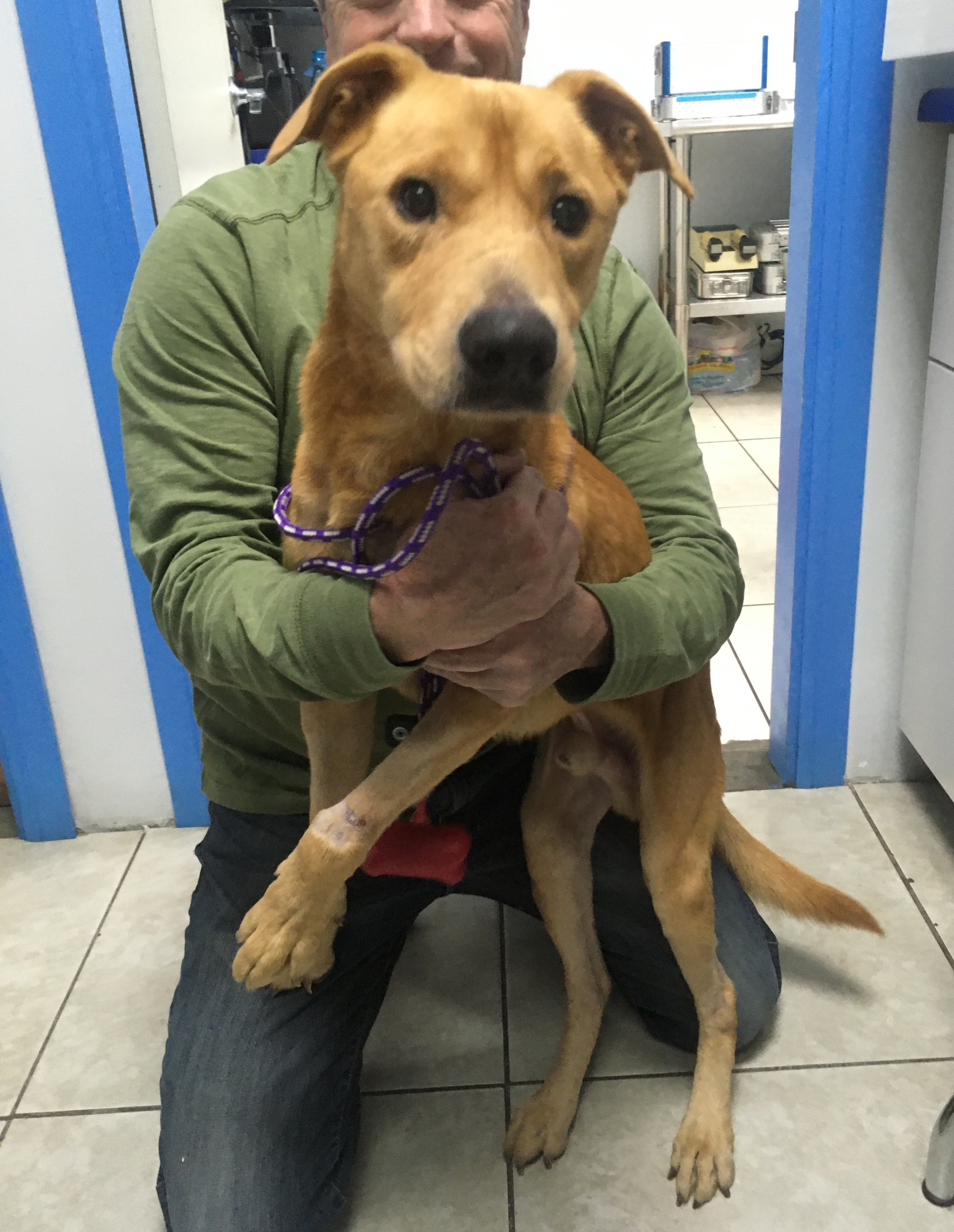 Meet Rooney, this active and handsome 2 year old male Labrador mix is looking for an active household. Rooney is 45 -50 pounds. He would love a home where he go on long walks and.especially hikes. Rooney is good with other dogs. But he is not good with cats. He recently had surgery on his leg and Rooney is all healed and ready for his forever home. We are looking for either a foster for Rooney right now or foster to adopt.

Rooney is up to date on vaccines and neutered.
YOUTUBE VIDEO LINK https://youtu.be/jxJd9Z5UnuU
2 yrs old 45-50 lbs
"Tammy" Dachshund/Chihuahua X- Female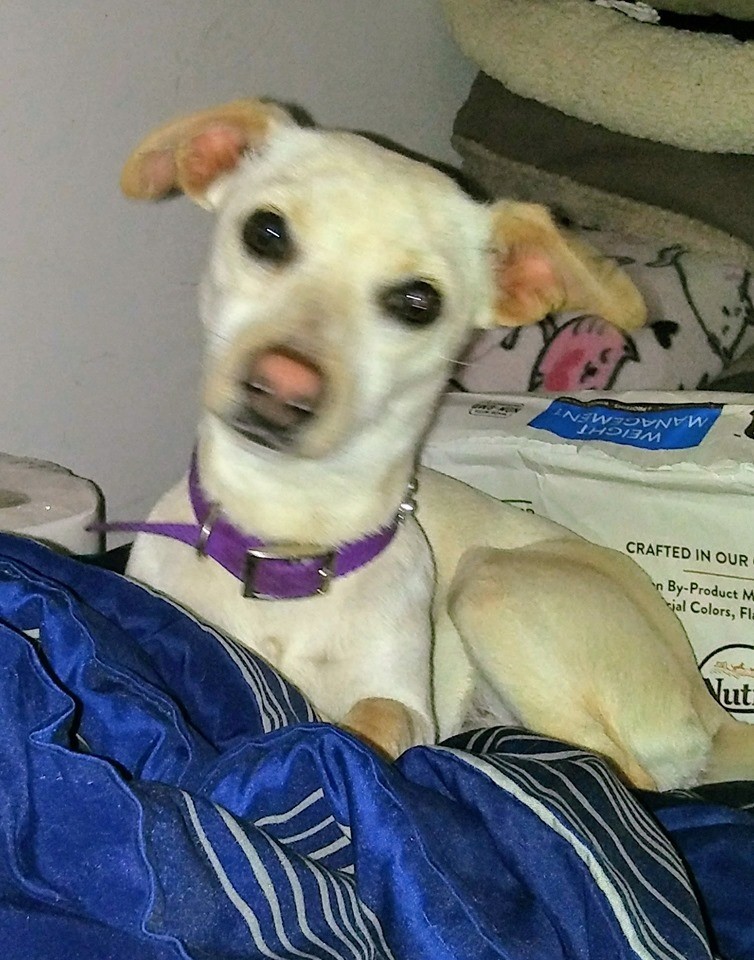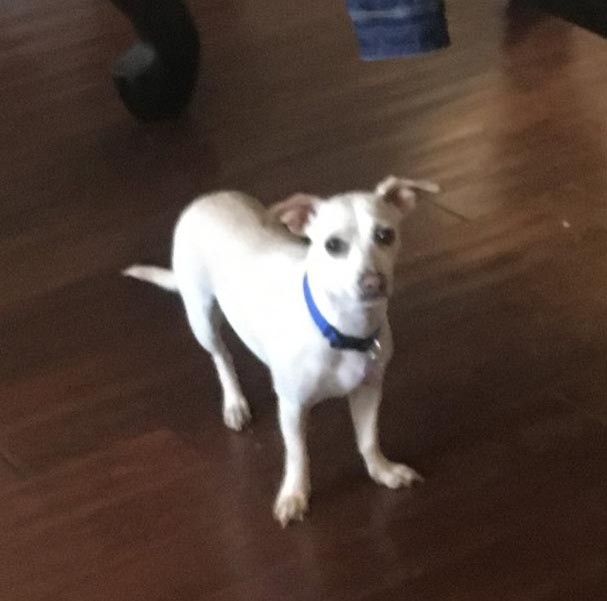 The ideal home for Tammy would be a home where she can be an inside dog that can go places with her family. Tammy is a very good girl and there is nothing that she doesn't like. ENERGY LEVEL: Medium to High, She is a healthy young dog that loves to be active and playful, but she also loves to hang out with her humans. FAVORITE ACTIVITIES: Running/Walking, playing with other dogs and hanging out with her human family. She has free range of inside and outside, so she will need to learn your routines, which I am sure she'll learn, as with anything else she's taught (any dog should be given at least one month to acclimate to their new routines and surroundings). Tammy can jump! And she is a climber, there is no doggie-gate she can't jump or climb over. Special attention to gate heights will have to be required. She may act shy and guarded in the beginning. WHAT WE KNOW: Tammy was living in the parking lot of a high-school where students would throw scraps at her. She was very shy and scared, but once home, she became this happy, outgoing little dog that loves to play with other dogs and utterly enjoys her family's company. She simply loves to snuggle and watch TV with you all night long!
1 1/2 yrs aprox. - 11 lbs
"Winston" Jack Russel/Chihuahua X- Male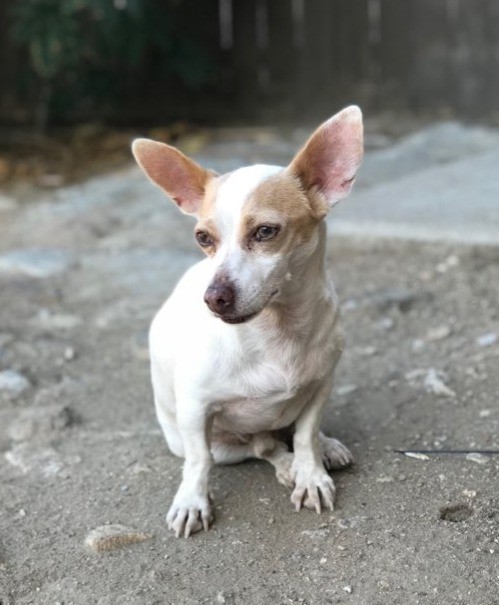 Mr. Winston is a youthful 8 year old Jack Russell mix, neutered, approx 12 pounds. He is very loving and sweet with his family and people he knows. He gets anxiety aggression with new people/strangers, but has never actually bitten anyone. Good with most other dogs. Will do best in a quiet home without any children or babies. Slow to trust, but a wonderfully sweet companion when he does learn to trust you. Winston is a good listener and is very obedient. Does well when crated. Has had a bit of a rough life, and is looking for a patient and loving forever home. Winston is very special and just needs a home that is the right fit for him. A bit shy really good w/doggie door.

8 yrs aprox. - 12 lbs
"Lyla" Daschund/Chihuahua - Female
YOUTUBE https://youtu.be/hq94hkETEYo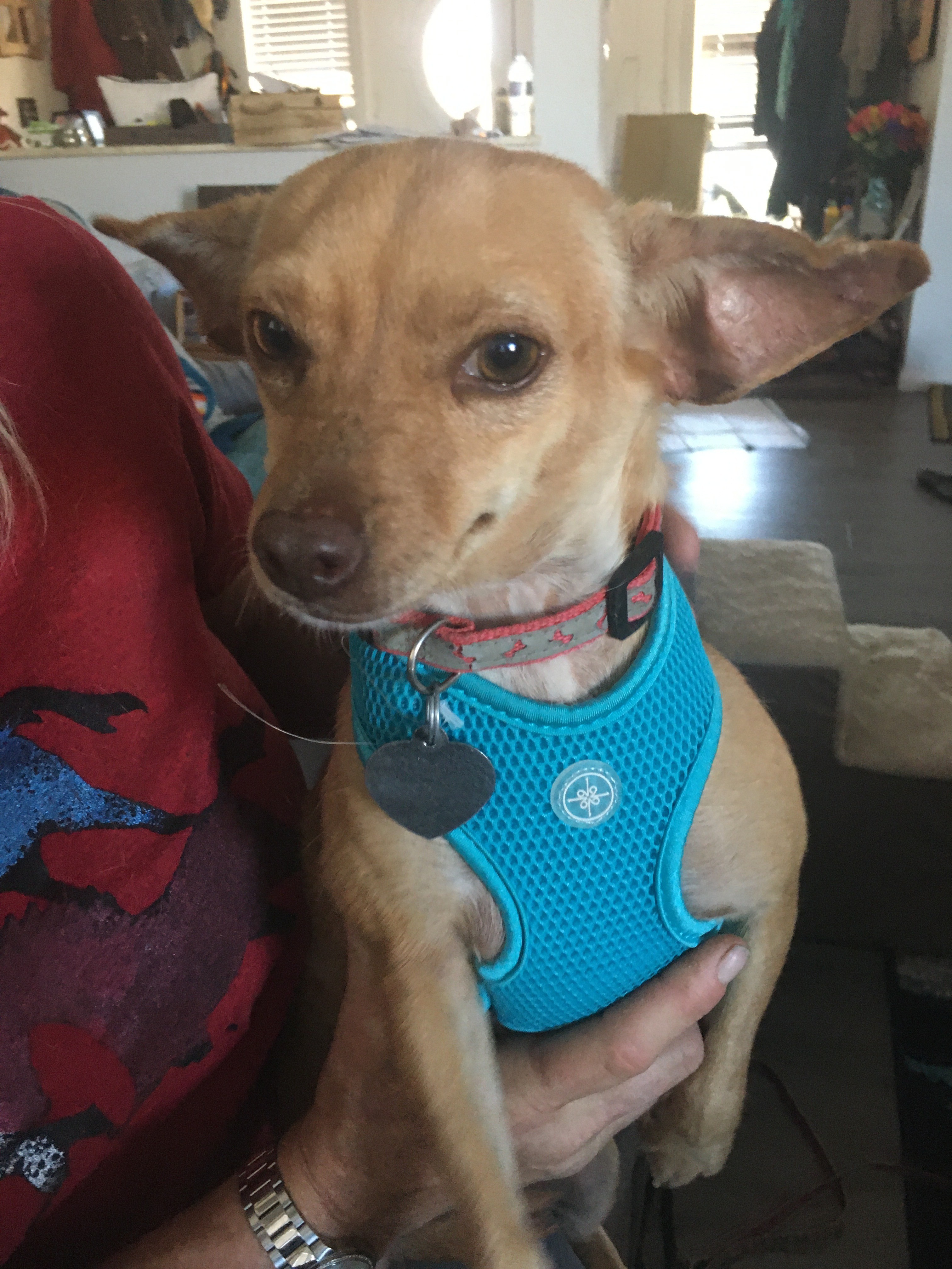 Meet Lyla, she is a ball full of engery! LOVES other dogs to run around and play with (see video) She will play non-stop. So she does need a backyard and a playmate these are requirements for her perect fit. An active family or couple would be great! She will go everywhere hikes, beach, camping and not tire of playing. Loves to give kisses and attention to you. VERY affectionate!!! she was very shy when she arrived but now she is all over you with affectionate. She is a beautiful little girl!!!
2 years - 12 lbs

"Maui" Spaniel/Terrier/shepherd mix - Male
YOUTUBE https://youtu.be/Fto-vZVMFdg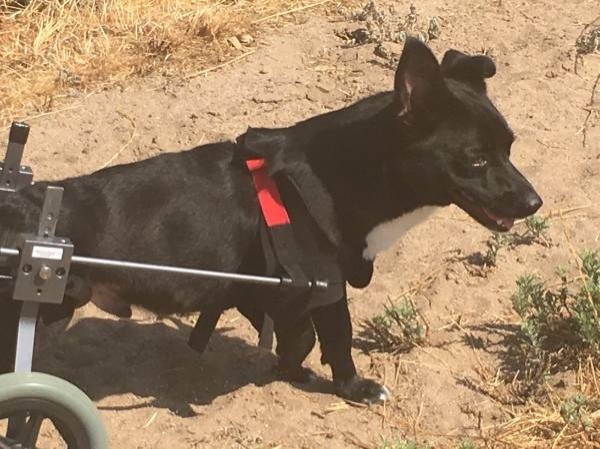 5 years - 22 lbs

Maui is an adorable 22 pound mix maybe some terrier maybe shepherd maybe some lab it's hard to say but he's an adorable black little love bug he's a special-needs. he is a paraplegic and has a cart and other items that go with him as you can see in the video he is still very mobile and loves to play he's very active and needs an active family he's full of love to give and had a really bad start and a neglectful previous owner who let this happen to him and let it go. will you be at fresh start for him?
We can assist in the training and assimilation of him into the right home.
"Betty"Chihuahua - female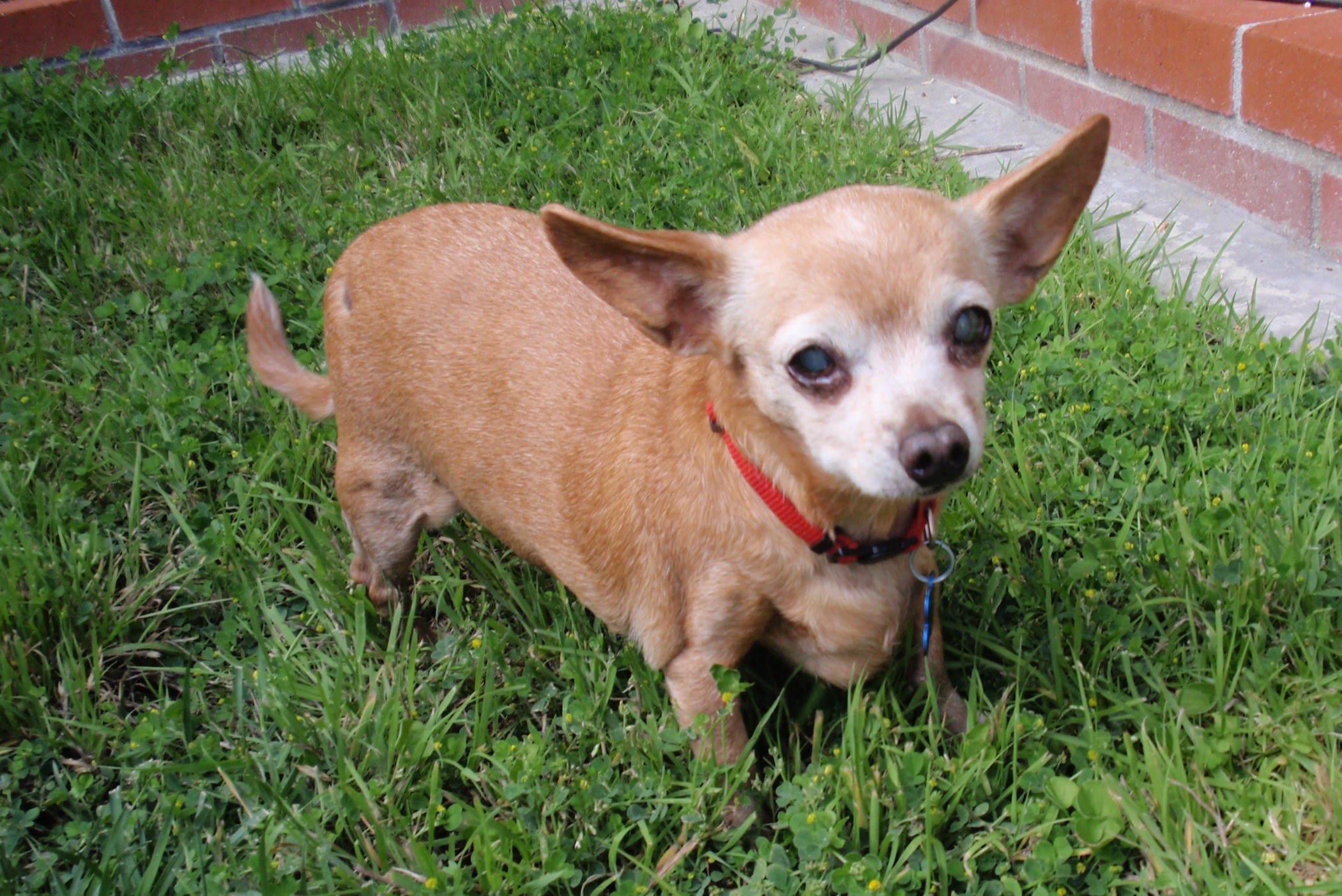 10 years old- 7 lbs
Betty is a sweet older 8 lb little senior Chihuahua about 10 yrs old who loves being brushed and petted. She loves to cuddle. She loves to curl up in blankets or in a doggie bed and at bedtime she rushes to the bedroom to get her favorite spot which is a fluffy blanket she curls up in. She loves to eat so you have to make sure not to over feed her. I have to guard the other dogs bowls until they are done; she then checks to make sure every morsel is eaten.
She is very vocal when she thinks it is her mealtime or when she wants to sleep in your lap and in greeting you when you come home. She is house trained but you need to remember to let her out regularly. Betty loves everyone - even the cat.


My Content
"Bogart" Fox Terrier/Jack Russell X - male
YOUTUBE VIDEO: TBD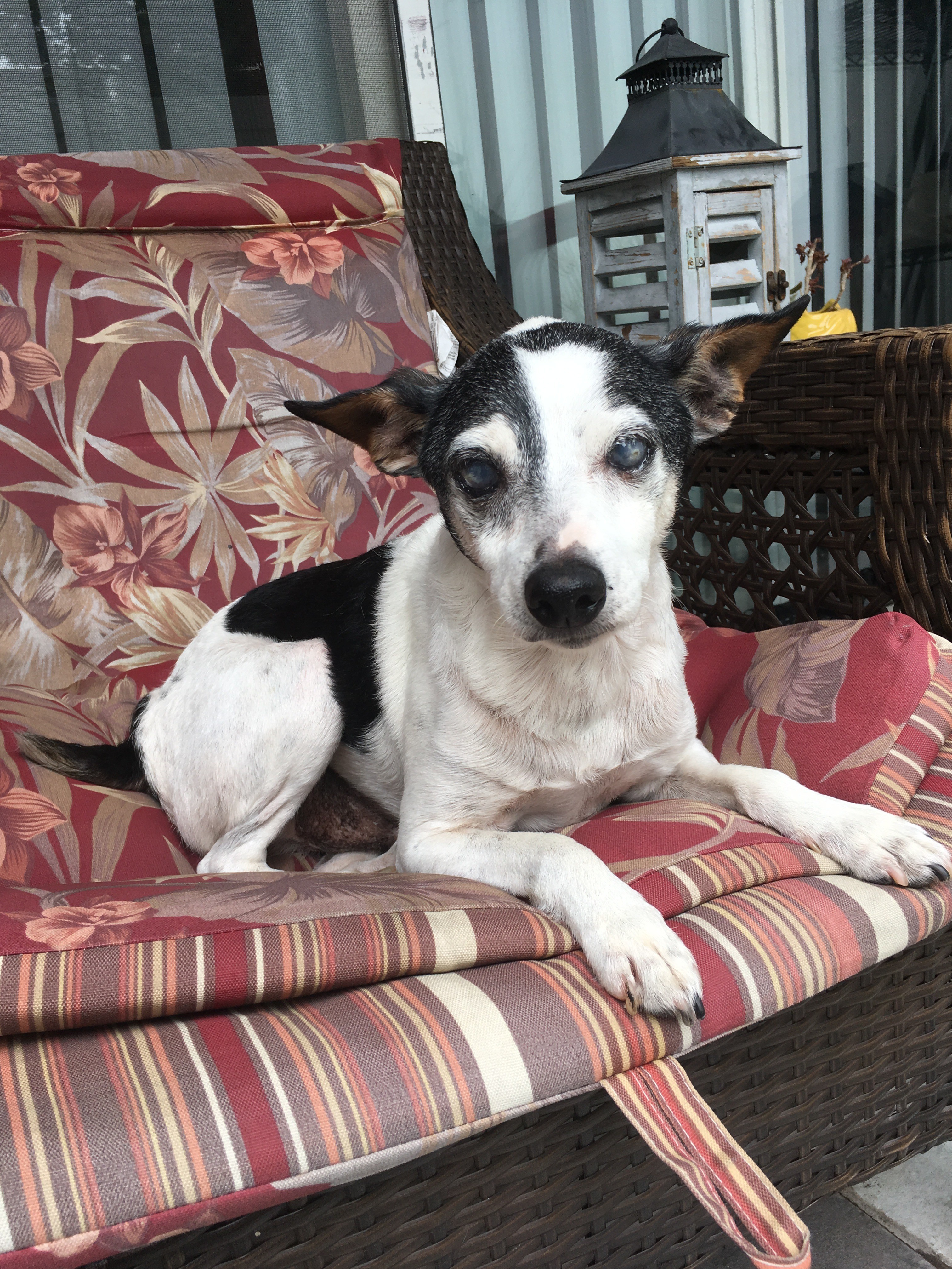 15 years old- 15 lbs
Bogart is a sweet senior. He was dumpted by his owners because
they didn't have time for him" (after having him for 15 years!!!) He is going blind slowly but has no problem getting around in the house or backyard. He loves the backyard and getting brushed. He is very easy going with other dogs and even gets along with my cat. Loves to walk but doesn't always want to go back home. While on a walk he is very busy taking in all the smells.
"Gigi" Italian Greyhound/Chihuahua X - female
YOUTUBE VIDEO: https://youtu.be/9UXy_f_SI3Y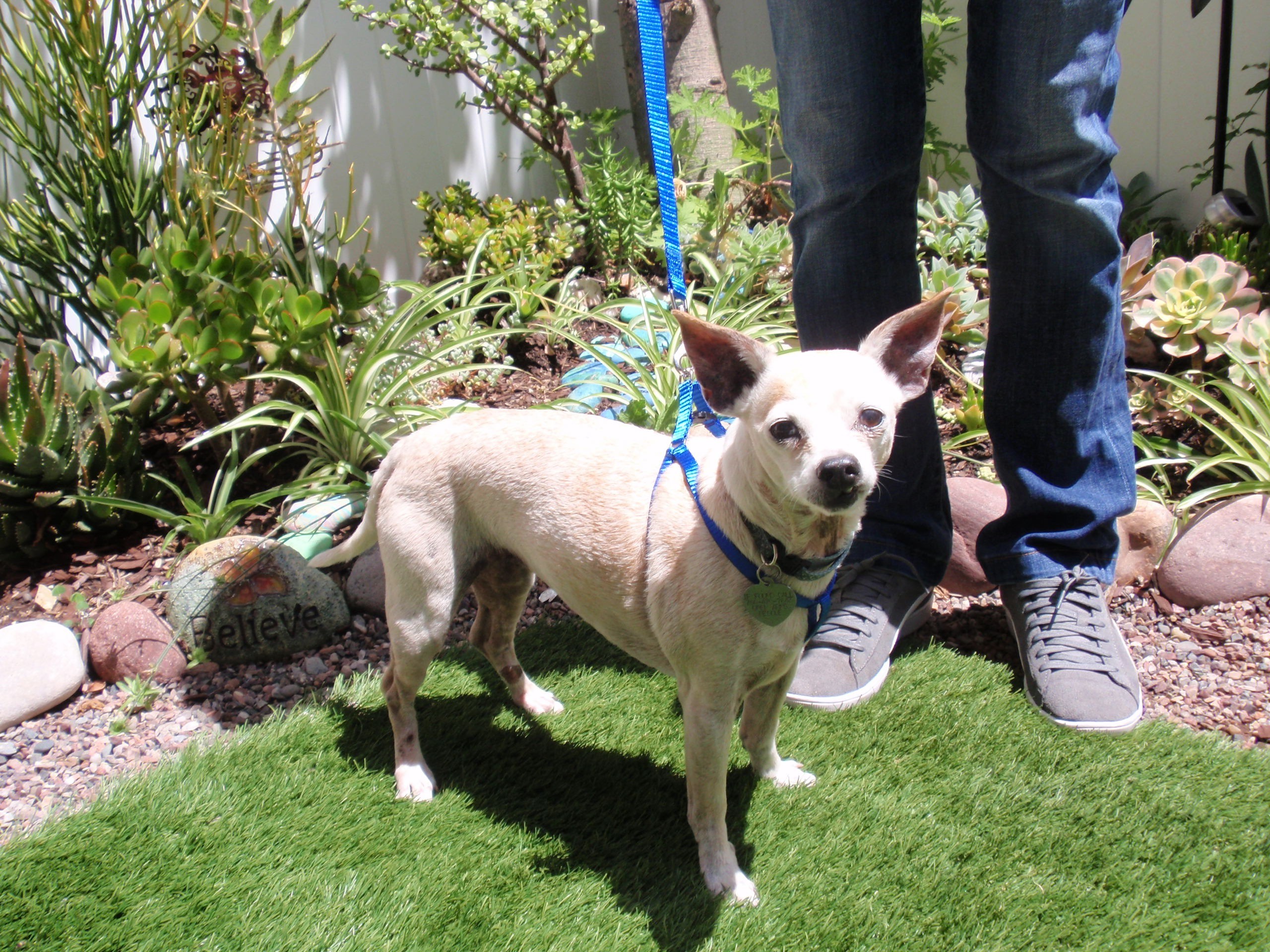 10 years old- 12 lbs
Gigi was adopted out by our rescue 8 years ago then her famiy moved out of state and gave her back to us :(
She is sweet and mellow and loves lots of attention. Does good w/other small dogs but absolutely loves to be on your lap and follow you around. She is such a great dog and needs a fur-ever home
"Gary" Chihuahua - Male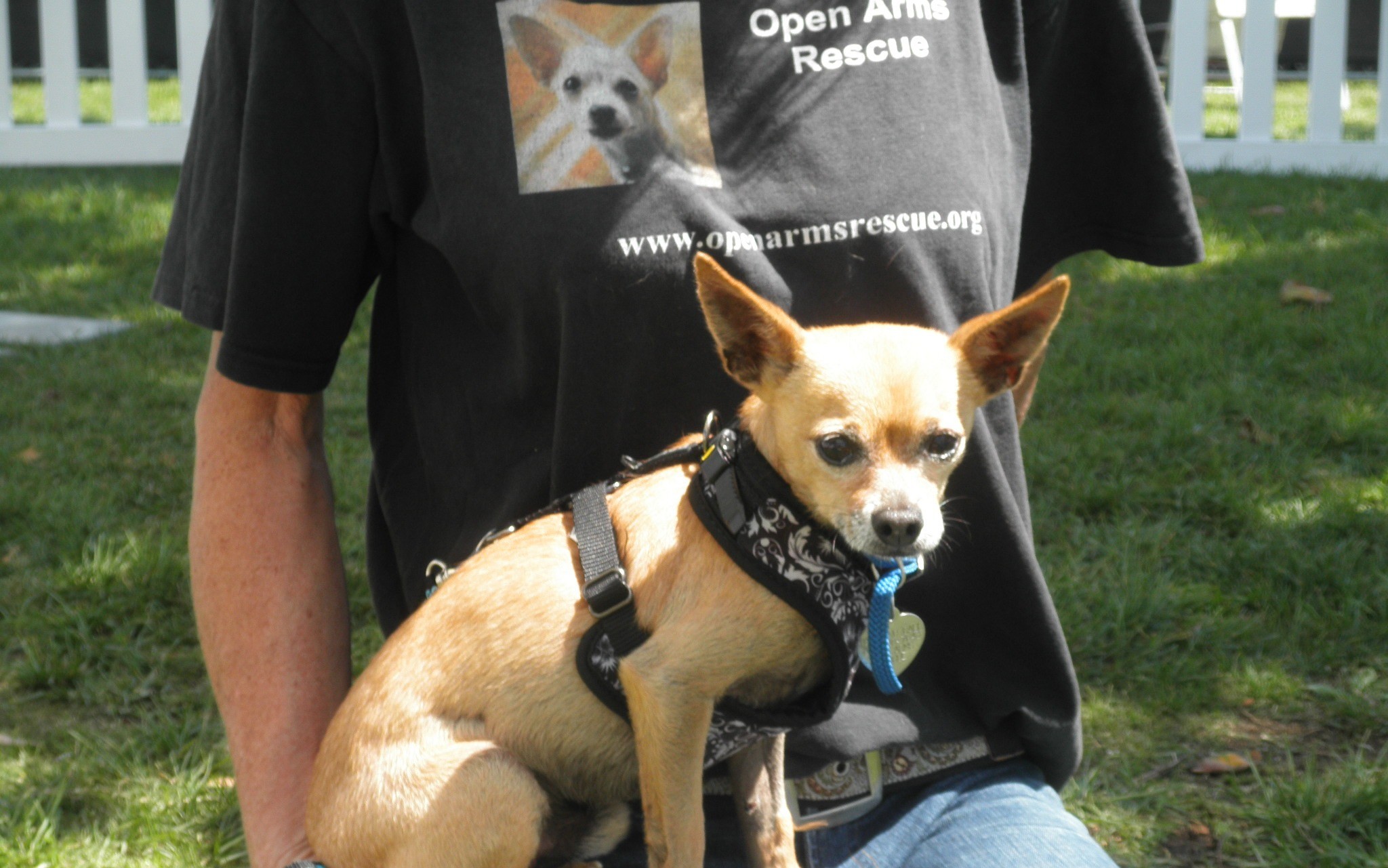 Gary came to Open Arms Rescue after a rescuer in Tijuana called us asking if we could help this little soul. He wound up at our vet in Mexico in critical condition. He was covered in lesions, injuries, infections and ticks, as well as having a badly broken foot. The vet didn't know if he would make it. Well a few months later and he is healthy and happy in a foster home in San Diego
The vet was able to mend all of his injuries and wound up removing hundreds of ticks from his tiny body. He had extensive surgery on his foot, including the insertion of pins. The pins have been removed and he is now ready for his forever home. He walks, jumps and runs normal.
"Opi" Chihuahua - Male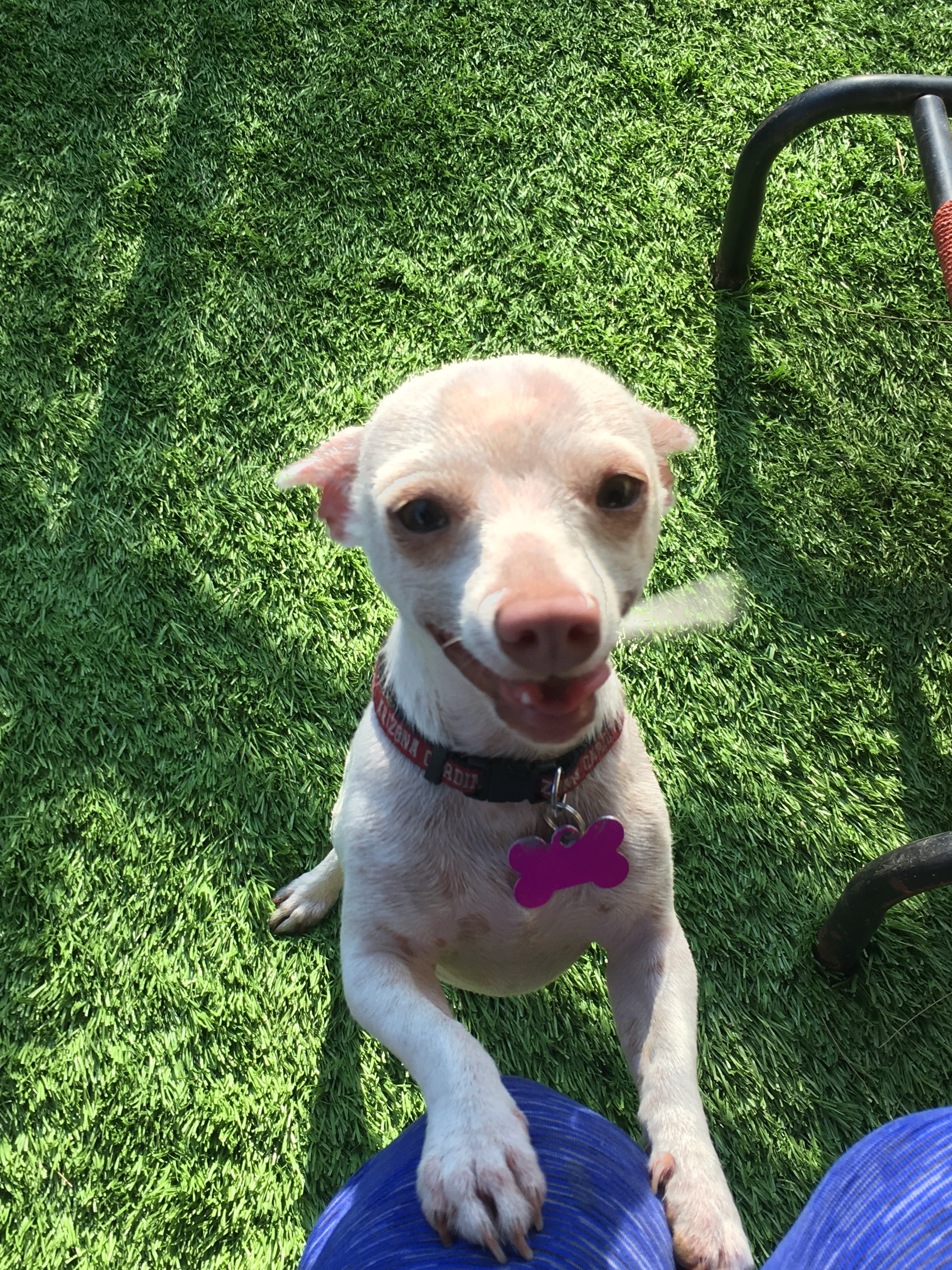 1 yr old - 5 lbs
Meet Opi (short for Opossum because he has a cute little long snout w/an underbite like a Opossum)!
We rescued him in the last hour at a high kill shelter up north. They were going to put him to sleep because he had a cold! So we scrambled to get a person in the last hour to go to this shelter in the pouring rain in horrible traffic conditions and just made it as they won't hold the dogs even if a rescue is in route! We brought him back to our rescue and nursed him back to health. He spent a week at the vet because of his bad bad doggy cold. This was a couple months ago so now he has put on weight, and it totally healthy and super playful. LOVES other dogs Must go to a home with another dog because he loves to play see video youtube. https://youtu.be/C51MbyYUQ10

His adoption fee through our rescue covers him being fully vaccinated, micro-chipped and neutered. To learn more about adopting this sweet little boy, please go to our site at www.openarmsrescue.org There is also an online application on the home page